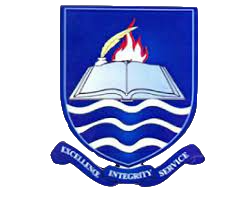 IGNATIUS AJURU UNIVERSITY OF EDUCATION
CENTRE FOR CONTINUING EDUCATION
P.M.B. 5047, PORT-HARCOURT
ADMISSION INTO IGNATIUS AJURU UNIVERSITY OF EDUCATION
CENTRE FOR CONTINUING EDUCATION PROGRAMMES
ST. JOHN (DIOBU) CAMPUS, ABA ROAD
FOR 2022/2023 ACADEMIC SESSION
APPLICATIONS ARE INVITED
From suitably qualified candidate for admission into:
REGULAR PART TIME /WEEKEND PART TIME & HND CONVERSION TO DEGREE PROGRAMMES
FIELDS OF STUDY:
B.A/B.AED: In English and Communication Art, French and International Studies, Religious and Cultural Studies, Music, Fine and Applied Arts, History and Diplomatic Studies and Theatre Arts.
B.SC/B.SC.ED: In Accounting, Marketing, Office and Information Management, Biology, Chemistry, Computer Science, Mathematics, Physics, Integrated Science, Human Kinetics, Health and Safety Education, Economics, Geography and Environmental Studies, Political science, Sociology, Social Science, Agricultural Science, Home Economics, Technical Education (options in Building, Electrical & Electronics) & Mechanical.
B.ED/B.L.S: In Educational Psychology, Guidance and Counselling, Early Childhood and Primary Education Studies, Educational Management, Library and Information Science & Adult Education and Community Development.
FEATURES OF THE PART TIME REGULAR PROGRAMMES:
Attend classes and take courses together with their regular counterparts
Write examinations alongside with their regular counterparts
Obtain first degree in 4 years as their regular counterparts
Have benefits of regular academic environment
Can apply for hostel accommodation
May not participate in NYSC, but will, on graduation be issued letter of exclusion from service
ADMISSION REQIREMENT FOR A: (PART TIME REGULAR & WEEKEND PART TIME PROGRAMMES)
Five (5) Credit passes in SSCE, NECO, and NABTEB, obtained in not more than two (2) sittings, including English Language and Mathematics, three of which should be relevant to the course the candidate wishes to offer.
The candidate must be 26 years and above.
B: HND CONCVERSION TO DEGREE PROGRAMMES: One Academic year (Two Semesters) post HND to B.A, B.Sc. & B.Sc. Ed/Tech Degrees in any of the above related courses (1-3)
ADMISSION REQUIREMENTS FOR B:
Possession of HND Certificate from a recognized Polytechnic or institution or recognized professional accounting bodies, e.g., fellow of ICAN, ANAN, ACCA or any other recognized professional accounting
qualification. (This applies to accounting candidates only).
Completion or exemption and or exclusion from NYSC where applicable
Candidates must possess credits in English language and mathematics at o-level.
Transcript for ND and HND
METHOD OF APPLICATION FOR PART TIME REGULAR/WEEKEND PART TIME AND HND CONVERSION TO DEGREE PROGRAMMES
Applicants should contact the Centre for Continuing Education, St. John's Campus through the under listed numbers. Note: all part time students and applicants are to register online with JAMB as soon as the PORTAL is ready.
Completed application forms should be returned to the Director Centre for Continuing Education at St. John's (Diobu) Campus, Ignatius Ajuru University of Education not later than 30th September, 2022 with copies of relevant credentials.
For more details: The Director, Center for Continuing Education
Tel: 07038103386, 08037236862, 08038700797, 08056582284, 08039509869, 08056233689, 08064020035.
Singed:
MRS. HOPE K. KUE-IKORO
Registrar, Ignatius Ajuru of Education